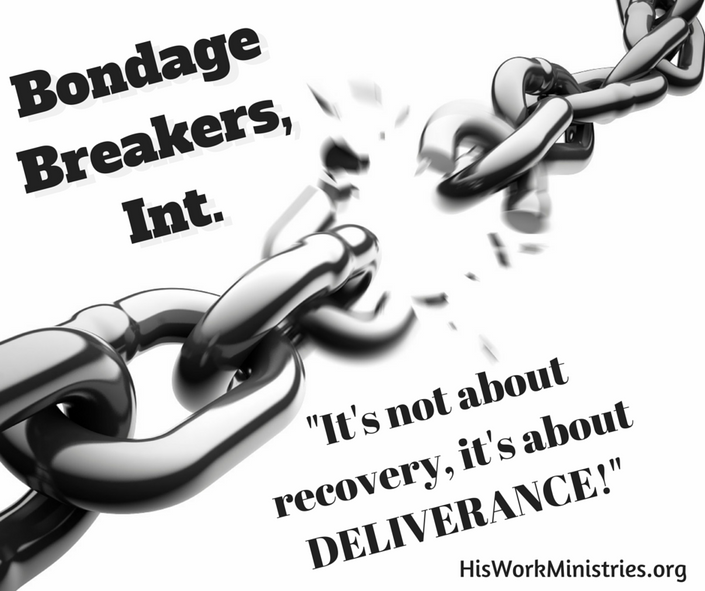 10 Steps in 10 Weeks
Join Our FREE 10-Week Training Program and Break the Bondage that Addiction Has on Your Life!
Break your addiction with Bondage Breakers International FREE Ten Steps in Ten Weeks Online Training Program.
This program is for those who prefer a more relaxed training program, as opposed to our 5-day boot camp program. We suggest you complete one training per week. Still free. Always will be.
WHO WE ARE
Bondage Breakers International is a ministry arm of His Work Global Ministries, Inc. We offer our program free of charge, internationally. Our program was developed by Angela J. Richards of His Work Global Ministries, Inc. by the leading of the Ruach Hako'desh (Holy Spirit).
Angela has experienced a myriad of addictions including food, nicotine, cocaine, marijuana, and other substances, as well as sexual addiction, negative thinking, anxiety, and other addictive thought processes and behaviors.
She has been free from addictions for several years, but recognizes the ongoing battle to stay free. With the help of her faith, her resolve and determination, and mainly by the help and grace of Elohim, she remains free from the bondage of addiction and wants to help others break free as well.
WHAT WE DO
We teach willing participants how to break the spirit of bondage, which is the root of addiction, over their lives. This is done through teaching how addiction affects our bodies, minds and spirits, teaching spiritual warfare, and how to overcome addiction. We teach you how to take proper care of your body so it can overcome the physical addiction; we teach you how to change the way you look at yourself, think about yourself, and speak about yourself in order to help you overcome negative thinking; we teach you who you are as a child of Elohim, how to build your spirit, and how to battle and overcome your spiritual enemies.
Continued support includes local gatherings where Bondage Breakers are encouraged to share their burdens and struggles, encourage and pray for one another, and help one another overcome addiction. Support is also available from other gatherings if you do not have one in your area.
ADDICTIONS WE CAN HELP WITH
Bondage Breakers Int. believes that anyone who is willing, can be set free from addictions of any kind, such as:
Alcohol
Drugs
Eating disorders
Gambling
Sexual
Smoking
Negative thinking
and others
NEGATIVE THINKING WE CAN HELP WITH
It is hard to overcome negative thoughts…they pop into our minds and we think on them. Bondage Breakers Int. teaches you how to change the way you think about yourself. Here are some of the common negative thoughts we can help you overcome:
I'm a loser
I'm worthless
There is no God
God doesn't love me
I will never get out of this
I can't do anything right
Once an addict, always an addict
I am an alcoholic, addict, etc.
Nobody loves me, etc.
I'm not worth loving
OUR PROGRAM
Our program is based on The Scriptures, the leading of the Holy Spirit, and personal experience. We use the literal translation of The Scriptures (Bible) by the Institute for Scripture Research but you are welcome to use any translation that you are comfortable with. Due to our Hebraic roots, we use Yahweh (YHWH) for the "name" of the Elohim (Most High), and Yeshua (Jesus) for His Son our Messiah (Christ). If you are more comfortable using "God" and "Jesus", do as you are led. Elohim knows our hearts.
Our program is a 10-step program which can be completed in ten weeks, or in a five day "Boot Camp" (coming soon to our online curriculum). We encourage a regular gathering of Bondage Breakers to continue once their training is complete to encourage one another in the battle as well as bring in new warriors in need of training.
10 Steps to Deliverance:
1. RECOGNIZE THE SPIRIT OF BONDAGE
2. VISUALIZE YOURSELF AS A NEW CREATION
3. DIE TO SIN
4. EXPERIENCE DELIVERANCE
5. WEAR THE ARMOR OF ELOHIM
6. LEARN WHO YOU ARE IN MESSIAH
7. SURRENDER TO ELOHIM
8. SEE ELOHIM'S FAITHFULNESS
9. LEARN TO OVERCOME
10. EXPERIENCE THE JOY OF ELOHIM
Class Schedule:
TRAINING 1: THE SPIRIT OF BONDAGE
TRAINING 2: A NEW CREATION
TRAINING 3: DEAD TO SIN, ALIVE TO OUR HEAVENLY FATHER
TRAINING 4: EXPERIENCING DELIVERANCE AND RELEASE
TRAINING 5: THE ARMOR OF ELOHIM
TRAINING 6: WHO I AM IN MESSIAH
TRAINING 7: SURRENDER
TRAINING 8: FAITHFULNESS
TRAINING 9: BATTLE FATIGUE
TRAINING 10: THE JOY OF ELOHIM
Each training builds upon the one prior to it, so it is important that they are taught sequentially and not skipped. However, they are a quick read, so catching up is not hard to do should one miss a training.
These trainings and the gatherings are meant to help each individual build oneself and grow into a victorious warrior in Elohim's Army, which will help you win the battle over addiction as well as any other battles that may arise.
WHERE WE ARE AVAILABLE
Bondage Breakers International is available free anywhere there is a willing person to facilitate the teachings and gatherings. All you need is a place to gather together (a home or even a yard will do), a willing heart to help others, an understanding of the struggle of addictions, and a teachable spirit. If this is you or someone you know, contact us for more information on how to get started.
Bondage Breakers International is also available to incarcerated individuals. We will mail the trainings by request and will continue with "aftercare" via correspondence to encourage our Bondage Breakers who are incarcerated. We have seen that through one Bondage Breaker in a jail or prison, others follow.
If there is not a gathering available in your area, we will Email or mail you lessons and encourage you in your battle to overcome addiction—you are not alone.
Your Instructor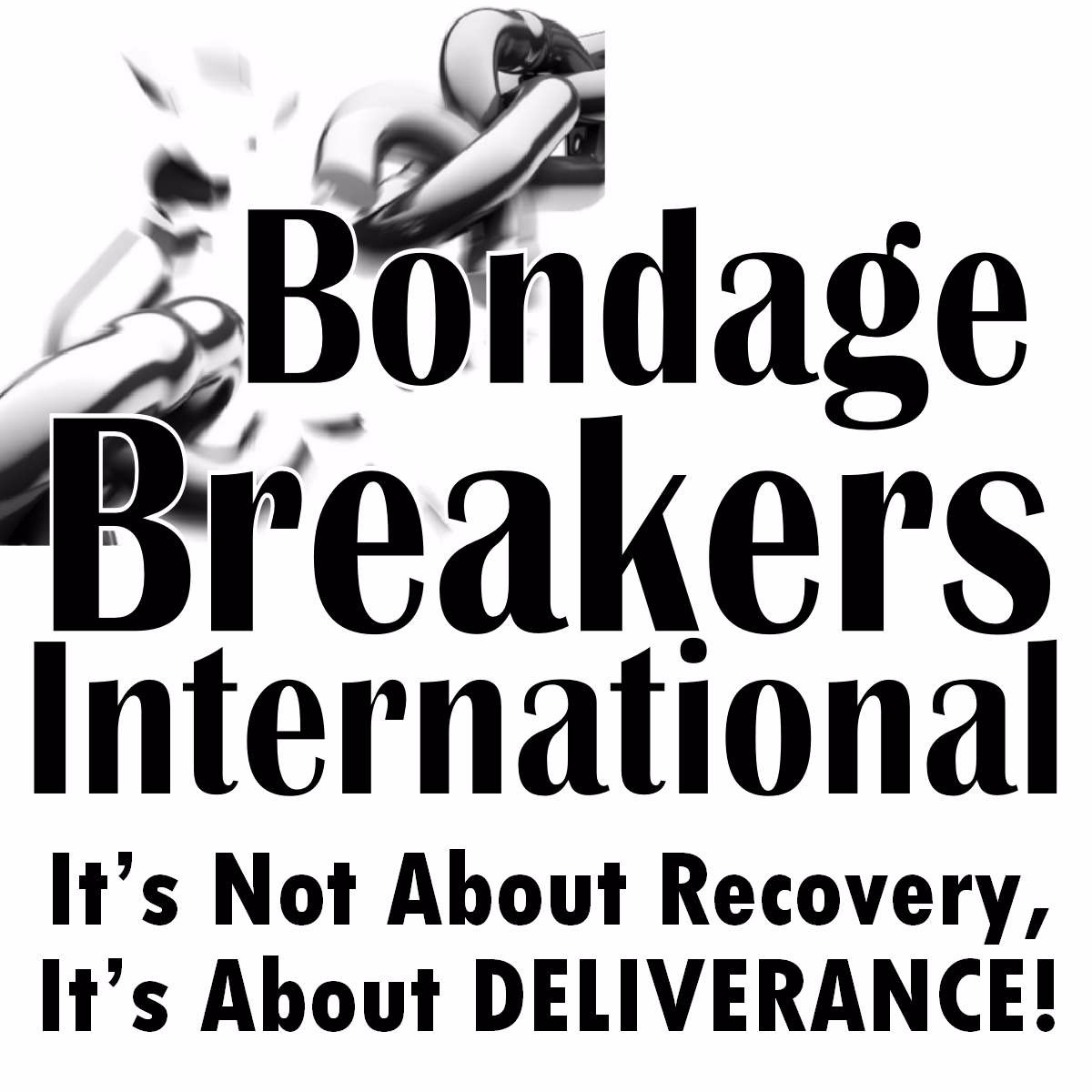 BONDAGE BREAKERS INTERNATIONAL

Breaking the chains of bondage to addiction of all kinds through education, training, holistic alternatives, and ongoing support.
You can learn more from our website.